Welcome to PastorFit.com. Pastor Fit was founded by pastor and certified trainer Greg Oraham as a ministry to those in ministry to help them get fit and stay that way. Check out the welcome video below to find out more about Pastor Fit and how it could change your life and greatly improve the effectiveness and longevity of your ministry.
How can I get started?
There are three ways PastorFit can help Pastors get in shape:
Greg will work with you one-on-one either over the phone or a video conference call.
Greg will do a group video conference with 10 people or less.
Greg will come to your church and motivate your staff or congregation.

"As a pastor I had let my fitness and physique go to mush. Everybody has a dessert for their pastor to try…..sigh. I'm a former college football and baseball player and wanted to get back into shape. Coach Greg provided me with the plan that got me back into the pant size I was in high school!!!"
Pastor Gus Booth
(WARROAD COMMUNITY CHURCH)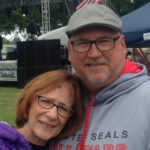 Greg and PastorFit have been a Godsend. I can go on the website and watch different videos for workouts and Greg is always available for me. In fact, he checks in with me when he does not hear from me. Thank you Greg for being obedient to what God was telling you and helping other Pastor's like me get back our health.
Pastor Dwight Dalton
(THE REFUGE)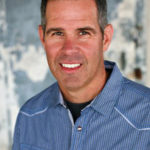 Greg's passion to see pastors get physically healthy is inspiring. He is not only knowledgable on the subject, but brings practical experience to the table. If you are looking to lose weight, regain energy, or to simply feel better about yourself, let Greg and PastorFit be your personal trainer.
Pastor Brian Bloye
(WEST RIDGE CHURCH)
Having grown up in the buckle of the Bible belt (Lynchburg, Va.), Robby was no stranger to church. [...]
Pastor Steve Pastors at First Baptist Kenova, West Virgina. God has blessed Steve to share God's love on 5 continents [...]
Dr. Chip Henderson has served as the senior pastor and primary teacher at Pinelake Church since 1999. He is [...]