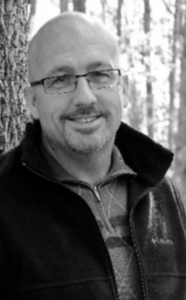 In 2010 David founded Planting the Gospel (www.plantingthegospel.com), a network of gospel-centered, disciple making churches committed to helping churches grow and multiply disciples. He planted his first church in 1988 and has served as a planter, strategist and coach. His experience includes serving with the North American Mission Board, where he was responsible for setting strategic direction for the Church Planting Group. He also served as Executive Pastor of Mountain Lake Church in the north Atlanta area where he co-founded www.churchplanters.com. 
He earned an undergraduate degree in psychology from Presbyterian College in Clinton, SC, and a Master's of Divinity from Midwestern Baptist Theological Seminary in Kansas City, MO.
He is author of I Woke Up In Heaven (2012), The Gospel Disciple (2012), Detox for the Overly Religious (2010), Breaking the Discipleship Code (2008), and co-author of Breaking the Missional Code with Ed Stetzer (2006).
David lives with his wife, Tami, in the Atlanta area. They have two grown children; Dave and Amanda, along with two incredible grandchildren. David's life mission is to help others discover the simplicity, centrality and beauty of Jesus and His ways.